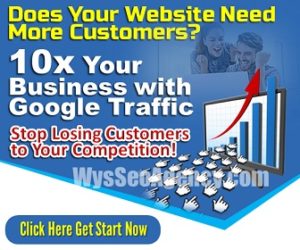 Indianapolis, Indiana search engine optimizations marketing expert firm and mobile website design that can help you increase your local product or services online! give us a Call 888-463-4777
Even if you think you might be able to put in the immense amount of work that goes into keeping your business website fresh and current, a Indianapolis SEO expert can still help you by saving you time… time that you need to run your business and keep moving in the right direction. Do not waste time on chores you can pass off to the experts. Instead, use your time to build your brand doing what you do best.
Service We Provide:
Search Engine Optimization (SEO)
Online Video Marketing Ranking
Social Media Marketing Service
Local Business Submission Service
Best Seo Indianapolis Website Design
Whether you are a new business ready to grow to top page results or a seasoned company who has been around a while, an SEO expert can help you to take your brand to exactly where you want it to be. To learn more about our services, contact us today and find out what we can do to help you worry less about marketing… and more about running the business you want to run from the ground up.
Indianapolis Chamber of Commerce
https://www.youtube.com/watch?v=tNJ5C531zXY
Greater Greenwood Chamber of Commerce 2016 Annual Celebration Video
Other Location we provide marketing and mobile website design service
Indianapolis, Beech Grove, Bentonville, West Newton, Greenwood, Camby, Avon, Brownsburg, Carmel, Plainfield, New Palestine, Zionsville, Fishers, Whiteland, Mc Cordsville, Mooresville, Pittsboro, Bargersville, Fairland, Fountaintown, Westfield, Boggstown, Needham, Whitestown, Danville, Finly, Brooklyn, Greenfield, Fortville, Noblesville, Franklin, Maxwell, Clayton, Lizton, Ingalls, Monrovia, Amo, Lebanon, Sheridan, Morristown, Cicero, Trafalgar, Lapel, Martinsville, North Salem, Pendleton, Shelbyville, Stilesville, Jamestown, Gwynneville, Coatesville, Arcadia, Charlottesville, Advance, Wilkinson, Edinburgh, Morgantown, Arlington, Eminence, Nineveh, Carthage, Atlanta, Kirklin, Markleville, Manilla, Anderson, Fillmore, Shirley, Paragon, New Ross, Helmsburg, Waldron, Knightstown, Thorntown, Flat Rock, Bainbridge, Taylorsville, Kennard, Ladoga, Goldsmith, Tipton, Kempton, Roachdale, Frankton, Clifford, Hobbs, Saint Paul, Greensboro, Quincy, Unionville, Dunreith, Cloverdale, Spiceland, Middletown, Mays, Hope, Elwood, Greencastle, Homer, Gosport, Rushville, Nashville, Colfax, Darlington, Frankfort, Columbus, Daleville, Michigantown, Sulphur Springs, Milroy, Putnamville, Orestes, Forest, Stinesville, Sharpsville, Alexandria, Windfall, New Market, Lewisville, Crawfordsville, New Castle, West Middleton, Oakford, Hartsville, Mount Summit, Ellettsville, Falmouth, Hemlock, Russellville, Bloomington, Clarks Hill, Yorktown, Springport, Russiaville, Reelsville, Oakville, New Lisbon, Straughn, Poland, Spencer, Kokomo, Sedalia, Greensburg, Glenwood, Grammer, Clarksburg, Summitville, Waveland, Mulberry, Elizabethtown, Stockwell, Linden, Muncie, Smithville, Alamo, Mooreland, Greentown, Dublin, Burlington, Jonesville, Gaston, Harmony, Cutler, Rossville, Westport, Fairmount, Carbon, Romney, Cambridge City, Judson, Knightsville, Waynetown, Scipio, New Richmond, Bowling Green, Dayton, Patricksburg, Kurtz, Milton, Swayzee, Losantville, Hagerstown, Freedom, Fowlerton, Cortland, Bringhurst, Rockville, Connersville, New Point, Pershing, Brazil, Selma, Marshall, Millhousen, Freetown, Stanford, Centerpoint, Laurel, Wallace, Bridgeton, Matthews, Solsberry, Bellmore, Jonesboro, Oldenburg, Wingate, Young America, Hillsboro, Lafayette, Flora, Norman, Harrodsburg, Heltonville, Galveston, Gas City, Economy, Seymour, Converse, Eaton, Parker City, Bloomingdale, Modoc, Miami, Staunton, Hayden, Marion, Napoleon, Sweetser, Buck Creek, Upland, Mellott, Metamora, Amboy, North Vernon, Greens Fork, Coal City, Batesville, Albany, Morris, Brownsville, Rosedale, Bunker Hill, Westpoint, Newtown, Centerville, Butlerville, Clay City, Springville, West Lafayette, Camden, Farmland, Vernon, Rockfield, Osgood, Cory, Seelyville, Brownstown, Walton, Veedersburg, Kingman, Mecca, Worthington, Delphi, Williamsburg, Avoca, Hartford City, Holton, Oolitic, Fontanet, Montezuma, Onward, Battle Ground, Medora, Bedford, Webster, Bloomfield, Terre Haute, Dunkirk, Brookville, Riley, Liberty, Owensburg, Scotland, Koleen, Redkey, Burrows, Somerset, Vallonia, Hillsdale, La Fontaine, Newport, Attica, Fountain City, Lynn, Richmond, Montmorenci, Lewis, Sunman, Commiskey, Peru, Coalmont, Van Buren, Grissom Arb, Clinton, Winchester, Paris Crossing, New Waverly, Pierceville, Logansport, Yeoman, Crothersville, Fort Ritner, Boston, Switz City, Brookston, Pimento, Versailles, Jasonville, Dupont, Universal, Dana, Williams, Ridgeville, Milan, Tunnelton, Otterbein, Cayuga, New Goshen, Covington, Midland, Crane, Montpelier, Huron, Saint Bernice, Blanford, Cedar Grove, Saint Mary Of The Woo, West Terre Haute, Perrysville, West College Corner, Mexico, Deputy, Burnettsville, Bath, Wabash, Hymera, Austin, Saratoga, Pennville, Lake Cicott, Chalmers, New Paris, Newberry, College Corner, Warren, Shepardsville, New Trenton, Linton, Mitchell, Hollansburg, Williamsport, Pine Village, Lyons, Guilford, Little York, West Lebanon, Idaville, Moores Hill, Farmersburg, West Harrison, Bethlehem, Templeton, Twelve Mile, Dugger, Denver, Prairieton, Petroleum, Monticello, Union City, Shelburn, Poneto, Lagro, Keystone, Vermilion, Friendship, Portland, Cross Plains, Palestine, Scottsburg, Royal Center, Oxford, Oxford, Lucerne, Odon, Reynolds, Okeana, Dennison, Canaan, State Line, Union City, Andrews, Dillsboro, Liberty Center, Elnora, Madison, Prairie Creek, Salamonia, Graysville, Lexington, New Lebanon, Sullivan, Aurora, Harrison, Sandborn, Lawrenceburg, Boswell, Bismarck, Hanover, Wolcott, Buffalo, Bryant, Shoals, Paxton, Loogootee, Huntington, Fairbanks, Bluffton, Hooven, Westphalia, North Bend, Monon, Milton, Petersburg, Talbot, Geneva, Fowler, Plainville, Cleves, Bennington, Carlisle, Ambia, Fort Recovery, Remington, Markle, Rising Sun, Freelandville, Edwardsport, Uniondale, Linn Grove, Addyston, Berne, East Enterprise, Vevay, Merom, Montgomery, Craigville, Ragsdale, Burlington, Goodland, Bicknell, Florence, Carrollton, Oaktown, Earl Park, Ossian, Ghent, Monroe, Patriot, Warsaw, Stockland, Union, Preble, Bruceville, Kentland, Decatur, Sanders, Brook, Willshire, Sparta, Russell, Glencoe, Pleasant Mills, Sheldon, Wren, Vincennes, Iroquois, Jonesville, Donovan, 40045, 41005, 41008, 41045, 41046, 41052, 41080, 41083, 41086, 41091, 41095, 45001, 45002, 45003, 45030, 45033, 45052, 45053, 45056, 45332, 45347, 45352, 45390, 45846, 45898, 45899, 46001, 46011, 46012, 46013, 46014, 46015, 46016, 46017, 46018, 46030, 46031, 46032, 46033, 46034, 46035, 46036, 46038, 46039, 46040, 46041, 46044, 46045, 46047, 46048, 46049, 46050, 46051, 46052, 46055, 46056, 46057, 46058, 46060, 46061, 46063, 46064, 46065, 46067, 46068, 46069, 46070, 46071, 46072, 46074, 46075, 46076, 46077, 46082, 46102, 46103, 46104, 46105, 46106, 46107, 46110, 46111, 46112, 46113, 46115, 46117, 46118, 46120, 46121, 46122, 46123, 46124, 46125, 46126, 46127, 46128, 46129, 46130, 46131, 46133, 46135, 46140, 46142, 46143, 46144, 46146, 46147, 46148, 46149, 46150, 46151, 46154, 46155, 46156, 46157, 46158, 46160, 46161, 46162, 46163, 46164, 46165, 46166, 46167, 46168, 46170, 46171, 46172, 46173, 46175, 46176, 46180, 46181, 46182, 46183, 46184, 46186, 46201, 46202, 46203, 46204, 46205, 46206, 46207, 46208, 46209, 46211, 46214, 46216, 46217, 46218, 46219, 46220, 46221, 46222, 46223, 46224, 46225, 46226, 46227, 46228, 46229, 46230, 46231, 46234, 46235, 46236, 46237, 46239, 46240, 46241, 46242, 46244, 46247, 46249, 46250, 46251, 46253, 46254, 46255, 46256, 46259, 46260, 46266, 46268, 46274, 46275, 46277, 46278, 46280, 46282, 46283, 46285, 46290, 46291, 46295, 46296, 46298, 46702, 46711, 46714, 46731, 46733, 46740, 46750, 46759, 46766, 46769, 46770, 46772, 46777, 46778, 46780, 46781, 46782, 46791, 46792, 46901, 46902, 46903, 46904, 46911, 46913, 46914, 46915, 46916, 46917, 46919, 46920, 46923, 46926, 46928, 46929, 46930, 46932, 46933, 46936, 46937, 46938, 46940, 46941, 46942, 46947, 46950, 46952, 46953, 46957, 46958, 46959, 46961, 46965, 46967, 46970, 46971, 46977, 46978, 46979, 46984, 46986, 46987, 46988, 46989, 46991, 46992, 46994, 46995, 46998, 47001, 47003, 47006, 47010, 47011, 47012, 47016, 47017, 47018, 47019, 47020, 47021, 47022, 47023, 47024, 47025, 47030, 47031, 47032, 47033, 47034, 47035, 47036, 47037, 47038, 47039, 47040, 47041, 47042, 47043, 47060, 47102, 47104, 47138, 47139, 47170, 47201, 47202, 47203, 47220, 47223, 47224, 47225, 47226, 47227, 47228, 47229, 47230, 47231, 47232, 47234, 47235, 47236, 47240, 47243, 47244, 47245, 47246, 47247, 47249, 47250, 47260, 47261, 47263, 47264, 47265, 47270, 47272, 47273, 47274, 47280, 47281, 47282, 47283, 47302, 47303, 47304, 47305, 47306, 47307, 47308, 47320, 47322, 47324, 47325, 47326, 47327, 47330, 47331, 47334, 47335, 47336, 47337, 47338, 47339, 47340, 47341, 47342, 47344, 47345, 47346, 47348, 47351, 47352, 47353, 47354, 47355, 47356, 47357, 47358, 47359, 47360, 47361, 47362, 47366, 47367, 47368, 47369, 47370, 47371, 47373, 47374, 47375, 47380, 47381, 47382, 47383, 47384, 47385, 47386, 47387, 47388, 47390, 47392, 47393, 47394, 47396, 47401, 47402, 47403, 47404, 47405, 47406, 47407, 47408, 47420, 47421, 47424, 47427, 47429, 47430, 47431, 47433, 47434, 47435, 47436, 47437, 47438, 47439, 47441, 47443, 47445, 47446, 47448, 47449, 47451, 47453, 47455, 47456, 47457, 47458, 47459, 47460, 47462, 47463, 47464, 47465, 47467, 47468, 47470, 47471, 47490, 47512, 47516, 47522, 47528, 47529, 47535, 47553, 47558, 47561, 47562, 47568, 47573, 47578, 47581, 47591, 47596, 47801, 47802, 47803, 47804, 47805, 47807, 47808, 47809, 47811, 47812, 47813, 47814, 47830, 47831, 47832, 47833, 47834, 47836, 47837, 47838, 47840, 47841, 47842, 47845, 47846, 47847, 47848, 47849, 47850, 47851, 47852, 47853, 47854, 47855, 47856, 47857, 47858, 47859, 47860, 47861, 47862, 47863, 47864, 47865, 47866, 47868, 47869, 47870, 47871, 47872, 47874, 47875, 47876, 47878, 47879, 47880, 47881, 47882, 47884, 47885, 47901, 47902, 47903, 47904, 47905, 47906, 47907, 47909, 47916, 47917, 47918, 47920, 47921, 47922, 47923, 47924, 47925, 47926, 47928, 47929, 47930, 47932, 47933, 47934, 47935, 47936, 47937, 47938, 47939, 47940, 47941, 47942, 47944, 47948, 47949, 47950, 47951, 47952, 47954, 47955, 47958, 47959, 47960, 47962, 47965, 47966, 47967, 47968, 47969, 47970, 47971, 47974, 47975, 47977, 47980, 47981, 47982, 47983, 47984, 47986, 47987, 47988, 47989, 47990, 47991, 47992, 47993, 47994, 47995, 47996, 47997, 60075, 60931, 60945, 60966, 60967, 61814, 61955, 62423

Cities We Serve: